The first contact that Ta7t El-Sefr lead guitarist Mohamed Ayman had with rock was hearing a band called Andromida, which was part of Egypt's 1990s rock scene and mostly played songs by 1970s bands like Pink Floyd. Formed in Alexandria in 1987 by Amr Hassan and Ihab al-Qalie, Andromida claims to be Egypt's oldest progressive rock band.
Ta7t El-Sefr, which means "below zero," is an energetic young five-member band that seeks to create progressive rock drawing on Egypt's artistic heritage. It's part of a generation that's helping rejuvenate Egypt's rock scene and that aims to widen rock music's appeal in the country.
Ta7t El-Sefr formed in 2014. It's concerned with abstract feelings and themes, uses more complex compositions and combines different subgenres of rock. Like many bands that emerged after 2011, it differs from its predecessors in several ways. One main thing is that its members are confident in using Arabic as their main language, which connects them more easily to the audience.
Their first self-Titled Album was released in June consiting of eight songs. It introduces the concept album to Egypt's rock soundscape.
As Ayman explains, it is the story of an individual's journey through a transformative period of his life, with themes of loss and gain, happiness and sadness. It consists of eight songs — one purely instrumental, and in the others the lyrics are minimal, and carefully synced with the music. Ayman says of one song, titled 20 cm: "It's very abstract, there are not many lyrics. There's this feeling of longing for happiness, of a person who forgot how to be happy — finally he gets to glimpse what happens if he's happy." In the chorus, the protagonist reflects on his/her life by confessing and remembering a once full life: I forgot that someday life smiled to me / I forget that someday life was back to me."
It's a slow-paced song, and while you're listening you might think you are between stages of waking up from a long night of dreaming. At the end of the song, Ayman's guitar solo emerges and builds up to a melody reminiscent of Scottish post-rock band Mogwai.
So far Ta7t El-Sefr have played a couple of concerts, and that's what they love most — performing in front of a live audience and feeling the reactions. "We want to interact with the people," Ayman says. "The album contains a lot of experiments and we want to know how people react."
The Album itself is accompanied by pictures designed by Salma Shawki, helping to complete the story of the album.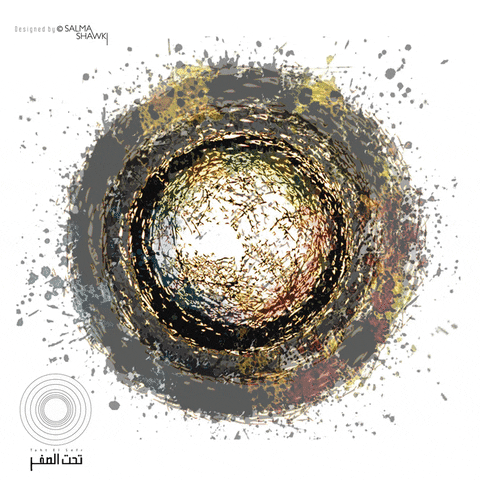 You can listen to the whole album here.
This Article was published originally with Mada Masr.